Monday, June 18, 2007
Fast food sucks

All fast food restaurant sucks. Seriously. All of them are too expensive. The only good thing about is the the air-conditioned place, but I still don't think it's worth it to spend more than a dollar for that.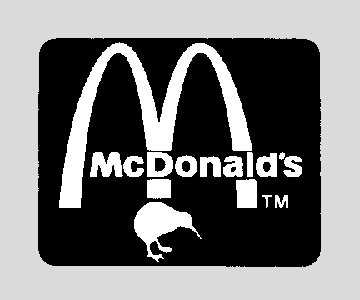 For example, the cheapest burger you can get from macdonalds is the hamburger, which is priced at $1.30. It sucks. Guess what it contains only.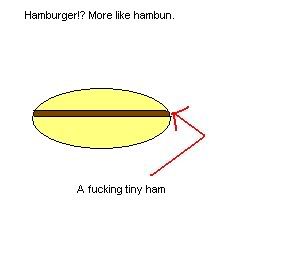 Yes. And it's priced at $1.30. Guess what I can do with the $1.30 if I do not buy the hamburger from macdonalds? Half a plate of chicken rice.

---------------------------------------------------------------------------------
A hawker centre, however, is obviously much much better. Imagine..a 6piece chicken special at KFC..costs proximately the price of one whole spring chicken in a hawker centre. And if you guys really want good food, go a hawker centre. Fast foods are made by MACHINES.

*Having a camp. Posting on thursday. Sorry for the short post.*

Norman.

Norman Au.



Blogged at 12:47 AM, +8 GMT



0 Comments: