Sunday, August 19, 2007
It doesn't really make sense.

People. Have you ever questioned yourself how you fall down? I did. I usually fall during a soccer match because i tend to stop suddenly, resulting in loss of balance and eventually falling down. This happens very often to me, so i kind of got use to it. Another way which i usually fall is because the floor is wet, most probably due to rain. But most often, i fall down because

..

I fucking stepped on a banana peel.

I don't understand. Why do adults teach young children that banana peel is slippery? I mean, whats the point? I don't see people going around telling everyone crap like these.



This is because it doesn't really matter. People don't really care about the texture of fruit peels, people care about the fruit. Whether it sucks or not. Now look carefully at the picture again.



Notice the banana peel in front of the boy? What do you think will happen? Will he step on it? If so, then what?



Now take a closer look. Now you know the boy is definitely going to step on it without a doubt. The question now is what will happen if he step on it.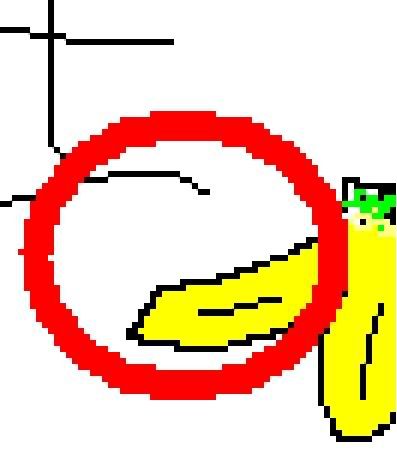 ...
...
...
...
...

...

...

...

...

...

...


So the boy fell. Which he shouldn't anyway because you just can't. i took a simple experiment using a stick and a small pyramid to prove that.




First, i use a small pyramid to replace the banana peel, since the shape of the banana peel and the pyramid is similar to a large extent. Then i replace the boy's leg with a FALLEN tree branch (which means i didn't break any branches off trees).

What i do is simple. I hold the tree branch firmly in place as shown in the picture above. Then i slowly pushed the stick down vertically, perpendicular to the ground, touching the pyramid at an angle of around 0-90 degree. Surprisingly the stick did not slip out of my hand. This proves that you can't fall on banana peels.

So what had happened? The pyramid had moved to the right. It didn't really stand a chance against the stick really.



----------------------------------------------------------------------------------------
Now lets ASSUME that people can actually fall when he/she steps on banana peel alright. Who the hell will be so unlucky anyway? Who the hell throws banana peel ON THE FLOOR everywhere they go? I mean, do you see banana peels everyday? Its not as if banana peels are invisible either. Its bright yellow, and the ground you are stepping on will probably be grey, which creates a very significant contrast.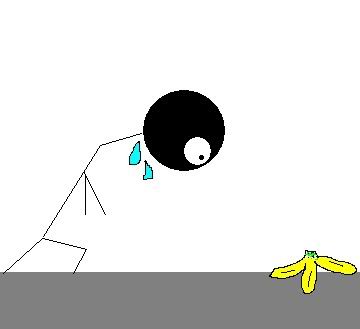 HOW THE HELL CAN YOU STILL STEP ON A BANANA PEEL???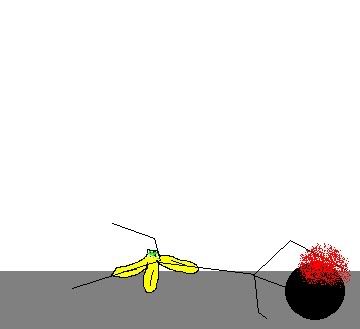 Norman.

Norman Au.



Blogged at 5:07 PM, +8 GMT



0 Comments: